Announcements

We had successful Fall 2019 FUNDRAISING Raffle with Grand Prize of 2 Patriots Game Tickets.

Thanks to our ever generous patrons! It would not have been succesful without your support!

The success of the raffle allows us to continue being an inspiration to others and making a difference in the community!?




Thank You Everyone for participating in our recent Red Sox Opening Day Tickets and Multi-Prize Raffle!

The success of the raffle allows us to continue being an inspiration to others and making a difference in the community!



Rotary Theme: 2019 - 2020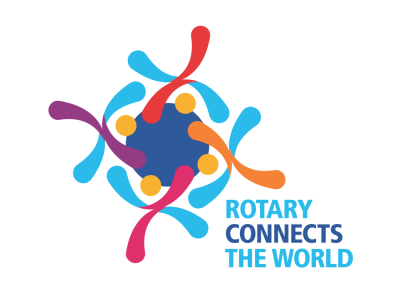 Welcome to the Burlington Breakfast Rotary Club (BBRC) website.
Please also visit us on FaceBook for more information!
Rotarians are 'People of Action' - See our good work for community and join us towards this excellent cause!
Let's do the good work together!!!!
We are a friendly, smaller club in District 7930. Our meetings are held every Thursday morning at 7:30 am at Bickford's Grille, 6 Cambridge Street, Burlington, MA 01803. Being a breakfast club, the BBRC makes joining Rotary easy, cost effective, time efficient, and fun.
Our meetings are suited for busy individuals who cannot give up an entire morning or afternoon. Our dues are affordable and among the lowest in the District.
Visitors to the club and Rotarians wishing to makeup-meetings are always welcome to join us for a delicious hot buffet breakfast. Please check our Calendar for weekly guest speakers and our Photo Album for service and fun events. We look forward to meeting you!
Thank you,
Pooja Singla
President, Burlington Breakfast Rotary Club
Rotary theme for 2019-20 - 'CONNECT THE WORLD!'
WE ARE PROUD TO HONOR THIS MOTTO OF OURS! AND ANNOUNCE OUR NEWEST INTERNATIONAL COLLABORATIO/PARTNERSHIP:
BBRC made friendship with
The 'Indian Americans for Burlington - A non porfit organization'. For more information, please click here
Saheli Boston - an international organization in Boston primarily helping primarily South Asian women facing domestic abuse. For more information, click here.
SPECIAL THANKS GO TO ALL OF OUR MEMBERS AND SUPPORTERS FOR THEIR HELP IN EVERY POSSIBLE WAY - FUNDRAISING FOR OUR COMMUNITY PROJECTS, their monetary contribution, manpower hours contribution, their time and the inspiration behind all ----
Herbs Chambers Honda of BurlingtonTotal Wines & More, Burlington
Target, BurlingtonCapital Grill, Burlington
Boys Scout Troop 511Girl Scouts of Northeastern Massachusetts
Wegmans, BurlingtonMarket Basket, Burlington
Indian Americans for BurlingtonBrookline Bank
Our speakers are always interesting; please check our
Calendar for the schedule.
Guests are always welcome!
Like us on Facebook
---
Rotary Theme 2019 - 2020

Rotary Connects the World


Mark Daniel Maloney - President, Rotary International


Joan Kelly Arsenault - Governor, District 7930


Pooja Singla - President, Burlington Breakfast Rotary Club