Announcements

FUNDRAISING Events to help with Community Projects

1. RUMMAGE SALE

When: Saturday, October 19, 2019

Time: 10am - 2 pm

Where: The American Legion,

162 Winn Street

Burlington, MA 01803

2. RAFFLE (Multi prize) - TICKETS ARE ON SALE NOW!


Ticket Price: $20.00 each, $100.00 for Book of 6 Tickets

When: Thursday, October 24, 2019, 7:30 am

Where: Bickford's Restaurant

6 Cambridge Street

Burlington, MA 01803

Prizes:

1) 2 Patriots Tickets ( for October 27th, Cleveland game)

2) Wine tasting (for 50 people at Total Wine, Burlington, MA)

3) $150 Target Gift Certificate

3) $100 Capital Grille Gift Certificate)

4) $100 Capital Grille Gift Certificate)

5) $100.00 Scratrch Tickets (10 tickets $10 each)




Thank You Everyone for participating in our recent Red Sox Opening Day Tickets and Multi-Prize Raffle!

The success of the raffle allows us to continue being an inspiration to others and making a difference in the community!



Rotary Theme: 2019 - 2020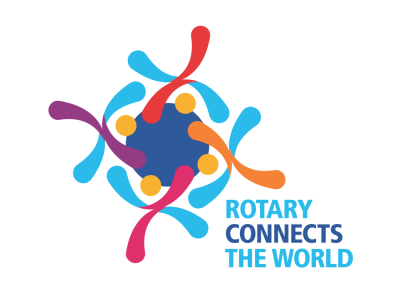 Welcome to the Burlington Breakfast Rotary Club (BBRC) website.
Please also visit us on FaceBook for more information!
Rotarians are 'People of Action' - See our good work for community and join us towards this excellent cause!
Let's do the good work together!!!!
We are a friendly, smaller club in District 7930. Our meetings are held every Thursday morning at 7:30 am at Bickford's Grille, 6 Cambridge Street, Burlington, MA 01803. Being a breakfast club, the BBRC makes joining Rotary easy, cost effective, time efficient, and fun.
Our meetings are suited for busy individuals who cannot give up an entire morning or afternoon. Our dues are affordable and among the lowest in the District.
Visitors to the club and Rotarians wishing to makeup-meetings are always welcome to join us for a delicious hot buffet breakfast. Please check our Calendar for weekly guest speakers and our Photo Album for service and fun events. We look forward to meeting you!
Thank you,
Pooja Singla
President, Burlington Breakfast Rotary Club
Rotary theme for 2019-20 - 'CONNECT THE WORLD!'
WE ARE PROUD TO HONOR THIS MOTTO OF OURS! AND ANNOUNCE OUR NEWEST INTERNATIONAL COLLABORATIO/PARTNERSHIP:
BBRC Joined hands with ROTARY CLUB OF DELHIITES.
Project in collaboration with Delhiites to help EKAL ORGANIZATION -
ONE TEACHER, ONE SCHOOL - COMPUTERS ON WHEELS -
MAKING TECHNOLOGY ACCESSIBLE AND SPREADING EDUCATION
TO CHILDREN LIVING IN THE REMOTE VILLAGES IN INDIA
BBRC made friendship with
The 'Indian Americans for Burlington - A non porfit organization'. For more information, please click here
Saheli Boston - an international organization in Boston primarily helping primarily South Asian women facing domestic abuse. For more information, click here.
SPECIAL THANKS GO TO ALL OF OUR MEMBERS AND SUPPORTERS FOR THEIR HELP IN EVERY POSSIBEL WAY - FUNDRAISING FOR OUR COMMUNITY PROJECTS, their monetary contribution, manpower hours contribution, their time and the inspiration behind all ----
Herbs Chambers Honda of BurlingtonTotal Wines and More, Burlington
Target, BurlingtonCapital Grill, Burlington
Boys Scout Troop 511Girl Scouts of Northeastern Massachusetts
Wegmans, BurlingtonMarket Basket, Burlington
Indian Americans for Burlington
Our speakers are always interesting; please check our
Calendar for the schedule.
Guests are always welcome!
Like us on Facebook
---
Rotary Theme 2019 - 2020

Rotary Connects the World


Mark Daniel Maloney - President, Rotary International


Joan Kelly Arsenault - Governor, District 7930


Pooja Singla - President, Burlington Breakfast Rotary Club